Your Gift Empowers Our Work
Your donation helps us prepare a diverse student body to have a positive impact on society and a lifelong passion for learning. No matter the size, your gift is vital and touches the lives of all the students at Brooklyn Prospect Charter Schools.
100% of your gift will support the students of Brooklyn Prospect Charter School and all contributions are tax-deductible. Gifts to the Annual Fund help pay for:
Mission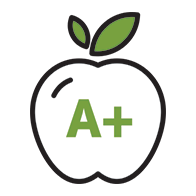 Results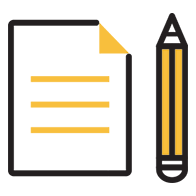 Schools
Educational Philosophy
Other Ways to Support Us
You and your family members can participate in any of the below activities.
Checks
Please make your check payable to "Prospect Schools." You can drop off your check at the school or mail it to the main office. Mailing address: Prospect Schools, Development Department, 355 Bridge Street, Brooklyn, NY 11201.
AmazonSmile
You can easily designate Brooklyn Prospect Charter School as your AmazonSmile charity and a portion of all your purchases go directly to our school. Visit smile.amazon.com and select "Brooklyn Prospect Charter School."
Fairway Partner Card
Fairway will donate 3% of your total purchase when you use a Brooklyn Prospect/Fairway Community Partner card. Ask your PTSO representative for a Community Partner Card.
Employer Match
Many companies match employee gifts to non-profit organizations. Your impact can be doubled or even tripled with a gift from your employer. Contact your employer's human resource office to find out the necessary steps to submit a match request.
The Prospect Schools Leadership Circle recognizes donors who make an annual cumulative gift of $1,000 or more.